About Us
Creating never-before heard sonic experiences, tranSpectra is a collective of innovative artists dedicated to exploring tonality and harmony beyond the traditional Western scale.
Comprised of versatile performers on clarinets, percussion, voice, strings and dance, tranSpectra's repertoire is based on an alternative tuning system called the Bohlen-Pierce scale. tranSpectra is the only group of its kind in North America, and one of only two in the world (see below).

tranSpectra's members and collaborators include:
Tilly Kooyman, clarinet
Stephen Fox, clarinet/instrument maker
Rick Sacks, composer/percussion
Todd Harrop, composer/percussion
Owen Bloomfield, composer
Jascha Narveson, composer
Emily Doolittle, composer
Gayle Young, composer/amaranth
Peter Hannan, composer/recorder
Paul Pulford, cello
Marion Samuel-Stevens, soprano
Anne-Marie Donovan, mezzo-soprano
Yvonne Ng, dancer

For further information about the Bohlen-Pierce scale, please see the website maintained by its co-inventor Heinz Bohlen, and the article on the Bohlen-Pierce clarinet project by Stephen Fox.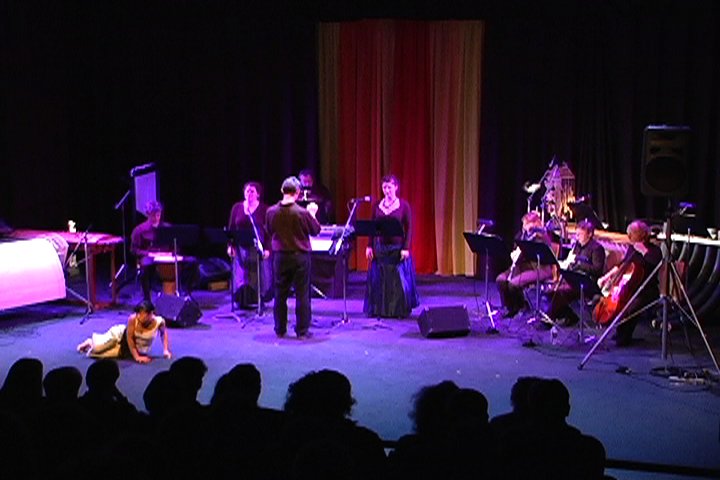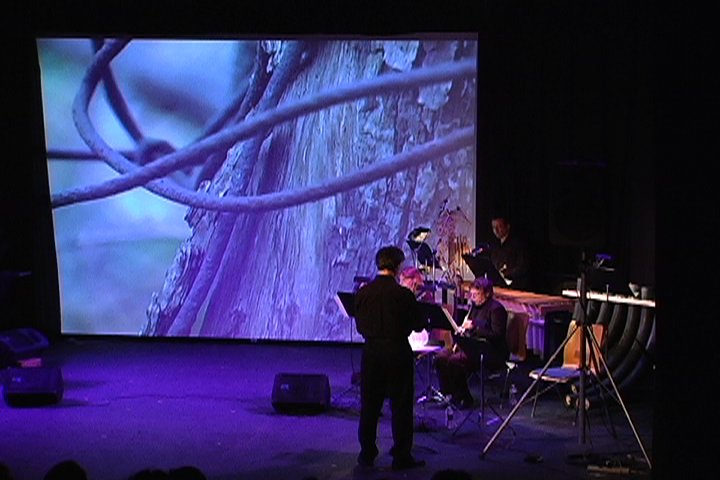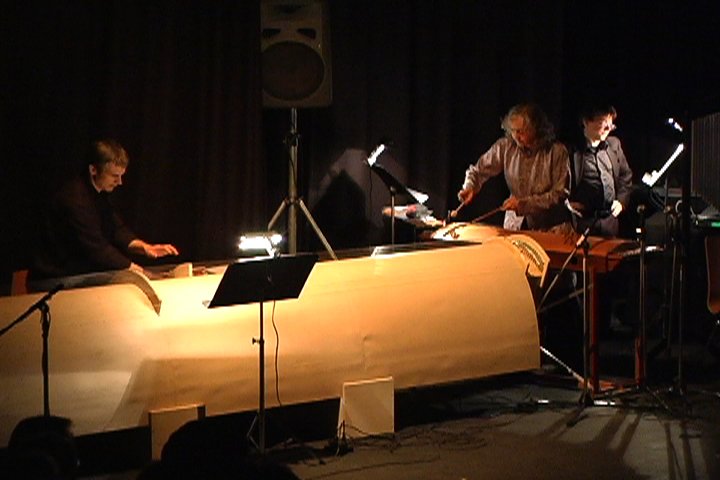 Concert at Open Ears Festival, Kitchener, ON, April 2009
(courtesy Kenneth Doren)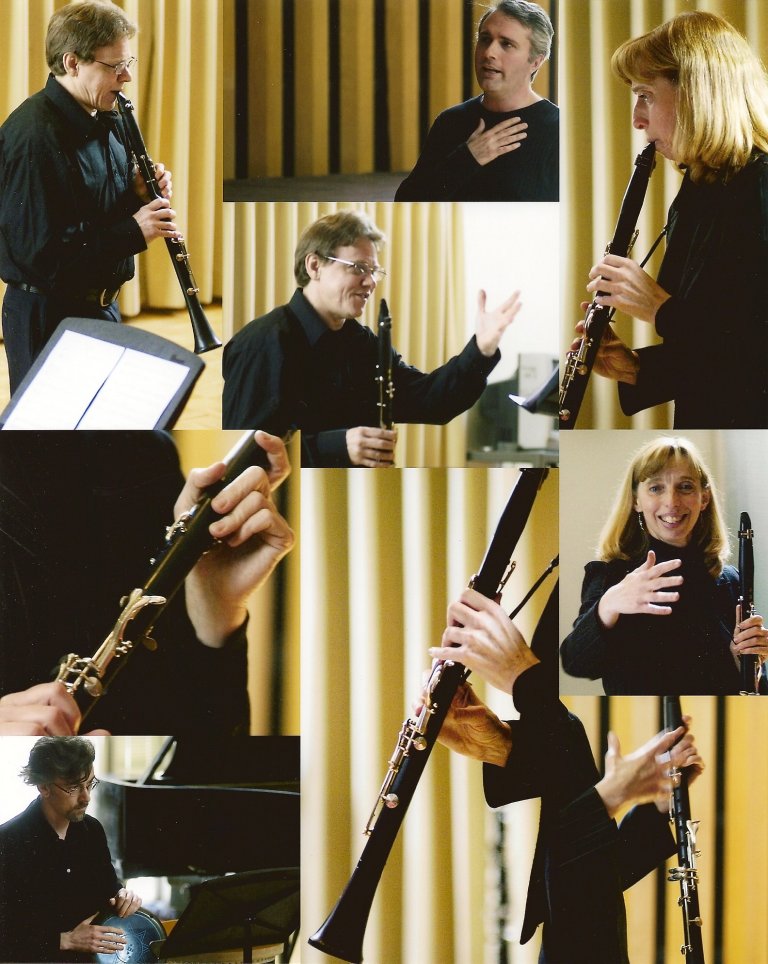 Premiere concert at University of Guelph, March 2008
Stephen Fox, Tilly Kooyman, Owen Bloomfield, Todd Harrop
(courtesy Julian Katz)
Composition and performance of Bohlen-Pierce music is also taking place in Germany, centred at the Hochschule für Musik und Theater Hamburg and led by Dr. Georg Hajdu. Details of the inaugural concert by this group, including audio files, are available here.